Building Your Own Bar Cart
November 3, 2014
|
Artisan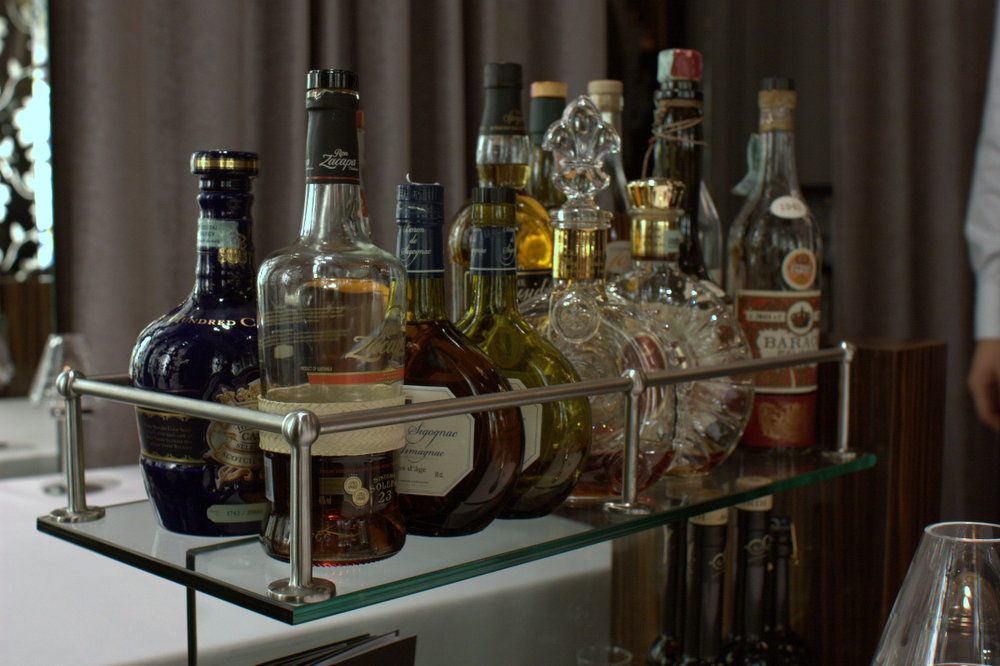 Living at the Artisan Series makes it easy to entertain fabulously–from the ultra sleek interiors, to the fantastic amenities like a lush outdoor courtyard complete with fire pits–but we know that no bon vivant's home is complete without a fully stocked bar cart. An impeccable bar cart has been a staple of the homes of world-class hosts and hostesses for decades, and for good reason. Could you imagine James Bond pouring his signature martini into a tumbler from the kitchen cabinet? Not likely! Setting up and stocking a bar cart can be a pretty tall order, read on to learn about bar cart essentials.
The Cart
The cart is, of course, the starting off point for any small home bar. There are a ton of fantastic bar carts available for all tastes and suitable for all types of home decor. Consider Crate & Barrel's Libations Bar Cart for a stunning option that will fit right in with a ton of different home decor preferences, from modern industrial to classically elegant.
Glassware and Barware
Sure, you could make do with just a bottle opener and some plastic cups, but why settle? Great barware and glassware will really step your entertaining up to the next level. Check out The Hour for a huge selection of vintage barware, bar tools, and more. Everything from vintage cocktail picks, beautiful bar tool sets, and crystal rocks glasses and more.
Bar Accessories and Odds & Ends
This is where you can really punch up the personality in your bar cart. Sure vintage swizzle sticks, patterned napkins, and extravagant crystal decanters are hardly necessary, but they definitely are fun. Why not go all out and get some personalized matchbooks?
Your home at the Artisan Series makes a great backdrop for hosting an intimate get-together or a larger party and with a bar cart you and your hosts will be sure to have a great time.
Image: Flickr